Travel Notice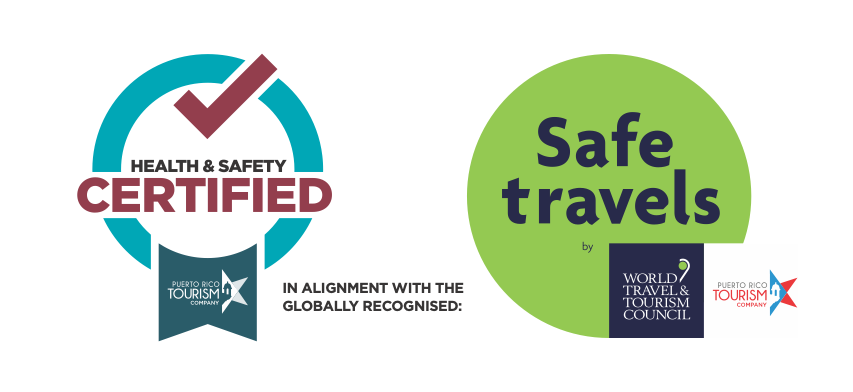 Given Puerto Rico is a U.S. territory, the destination is excluded from the CDC requirement and you do not need to provide a negative COVID-19 test result to return to the mainland United States. The CDC still recommends getting tested 3 – 5 days after arrival and staying home for 7 days post-travel. Quarantine mandates, recommendations, and entry requirements may vary by state.
Due to the recent Government of Puerto Rico Executive Orders, in order to check in to our hotel, all arriving guests, including children of all ages need to get a PCR molecular COVID-19 test (nasal or throat swab) no more than 72 hours prior to visiting the Island and show proof of a negative result. A rapid test will not be accepted, as it can sometimes yield false results. Failure to comply with the testing or proof of arrival requirements will result in the cancellation of your reservation and denial of entry to the hotel. Any deposits or prepayments will be refunded.
In addition, beginning April 9th, 2021 through May 9th, 2021, use of hotel amenities is restricted including:
A curfew is in place from 10 p.m to 5 am.
Face masks are required at all times with the exception when accessing the beach and pools.
Restaurant indoor seating is limited to 30% capacity and outdoor dining spaces may operate at full capacity, so long as distancing requirements are observed. Restaurants will be open until 9 pm.
Beach access is open daily and complimentary beach chairs and umbrellas are available only for hotel guests.
The Rio Mar Casino is open daily from 10 am to 9 pm limited to 30% of capacity.
The two swimming pools are open daily and limited to 30% of capacity from 8 a.m. - 8 p.m. and a reservation is required. Margaritaville Pool use is exclusively for Margaritaville Vacation Club Guests.
The golf courses and tennis courts remain open daily for play.
Mandara Spa is open daily and reservation is required.
Please note that the Executive Orders or relevant rules may change with little or no advance notice. We will endeavor to communicate any relevant changes to our guests as soon as possible.
Please feel free to email us at reservations-riomar@wyndham.com or call us at 787-888-6000 and ask for the manager on duty if you have any questions regarding this matter. We look forward to welcoming you to the resort while maintaining and following all health and travel advisories required by Puerto Rico's Executive Orders.
Please reference the documents below for assistance with understanding the steps being taken to address COVID-19 and what to expect during your stay.